最終更新日
Hi, there! I've been in Krakow and working around here. So I'd love to introduce about Krakow. This city is called "Kyoto in Poland" 🙂  Although I'm really not sure if it is , I personally like it quite a bit. 🙂  Enjoy reading along with a lot of picture taken by me.
Old Town
Old town is the most famous place in Krakow. It's not too much to say that Krakow is old town, Old town is Krakow! When I walked around in the city, an old lady asked me where old city is. Yes, everyone is coming here for the sake of OLD TOWN!
The area surrounded by green is Old town. And the middle of it is used as market place. All year round, various events take place here. I came here in Christmas season  hence Xmas market has been held.
This is a market place above.Although the first day I visited was cloudy, the rest of term was good weather!  Every Christmas markets definitely have a big Christmas tree. Of course Warsaw dose.  I've seen four trees in only Krakow! They can be found hands down everywhere.
Wow. The carriages await for travelers. I finally felt it's Eastern Europe. The price to ride on it is 100zl . I guess it's expensive for only one person , but it's affordable for a group. It's equipped with a roof in order to prevent people form getting wet. All season it's avilable!
They are selling various things such as sausages, flowers , breadstuff, trinket, beer and so on.. 😆 All of them is attractive for me. 
It's market palace here too. Nevertheless there is a lot of people inviting you to the restaurant due to visiting area .So-called "barker". This is the only one thing that I'm tired of traveling. It reminds me of Thailand and Cambodia.  🙂 It's OK.haha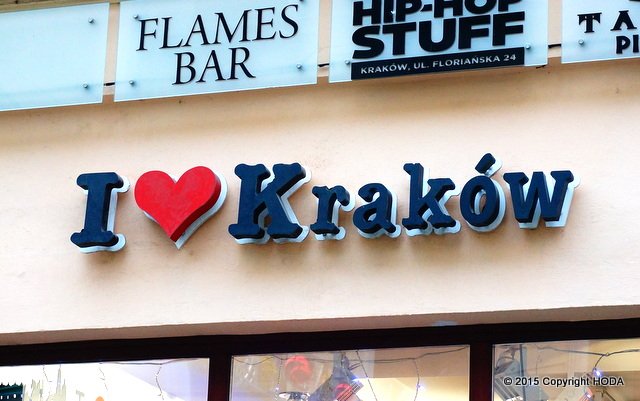 I♥Krakow. So I do.
Many people were selling pictures like this. The others were playing the guitar, singing a song and so on. Making the city colorful. Thanks!
It was sunny!  Since the sun doesn't get high , even it's fine weather , there is a lot of shadows.
Main building in market place. it named "Town Hall Tower" You can go inside by using Krakow Card that I mentioned before.
Head

The night is much beautiful than daytime. Everyone is making a fuss. 
It's ginormous!

By the look of it, the amber is popular in Poland. The price is so reasnable . 
It's for ladies.

The street was blinging!
Wawel Royal Castle
I can swear that you absolutely go here when visiting to Krakow. You're free to go inside. It's located at south part of the city.
There are two entrance.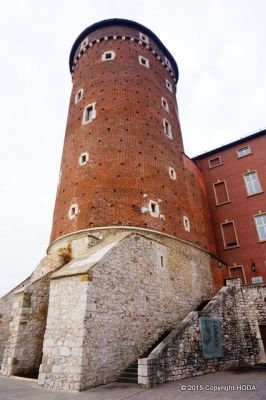 Information here

It's larger than I thought.
Stunning view isn't it?  Everyone had a picture form here.
This is an inner court. It feels like East Europe as well. Here are information centre, restaurant and wash rooms. The ticket is necessary to enter the building in the left side of this picture.
You are free to come here.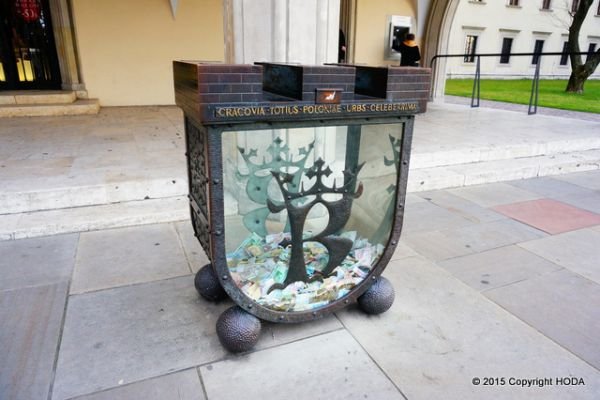 Donation box.

Music shop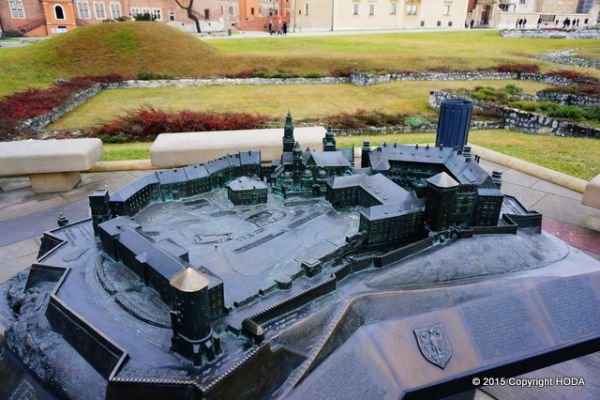 Interestingly, this is miniature of Wawel Royal Castle.  
「Dzok Monument」
It's nicely lighting up at night. I took this picture from the river side. It's romantic hah?
Jewish District
Krakow used to have Ghetto.
Ghetto was located south part of city.

Heroes square
Ghetto Wall Fragments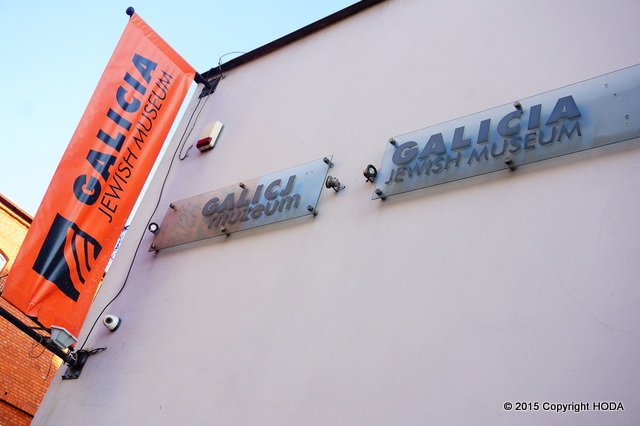 Galicia Jewish Museum
I found a flag of Jewish religion.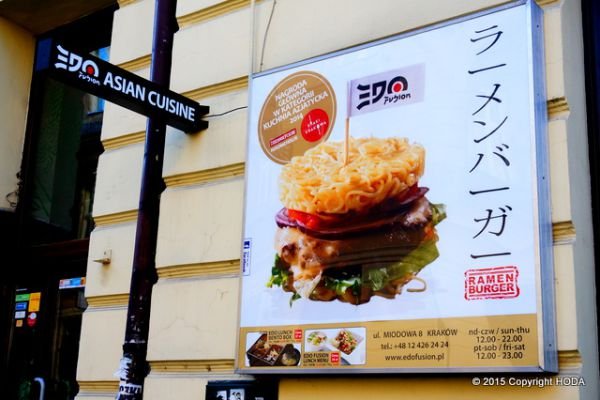 I came across "Ra-men burger" It's from Japan for sure. Although I'm Japanese, I've never tried this. I wanna eat it some other day.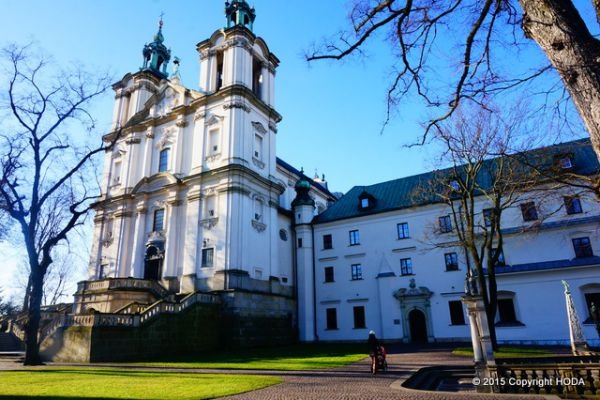 And then I also came across Kościół Na Skałce. I wasn't sure if this is famous or not. But many people was coming.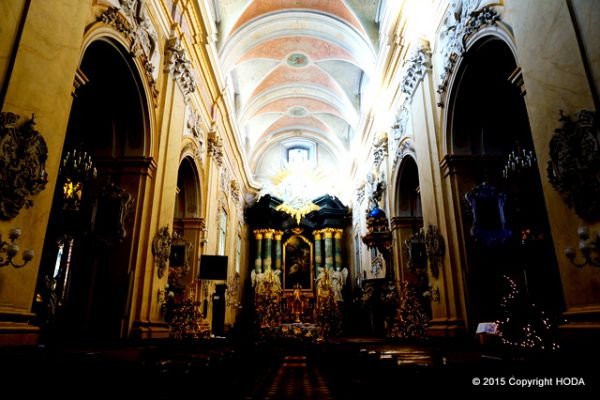 You can go inside. Some people was praying.
Definitely looks like Europe.
Auschwitz
I suggest you have to go to Auschwitz when you visit to Krakow. You wouldn't pay a lot of money. Actually I paid less than 30zl for all round trip to Auschwitz.
Oświęcim station.
Everybody knows this building. It was so huge place.

Free shuttle bus is in operation. So you can take it and then It'll bring you to another museum.

Auschwitz museum 1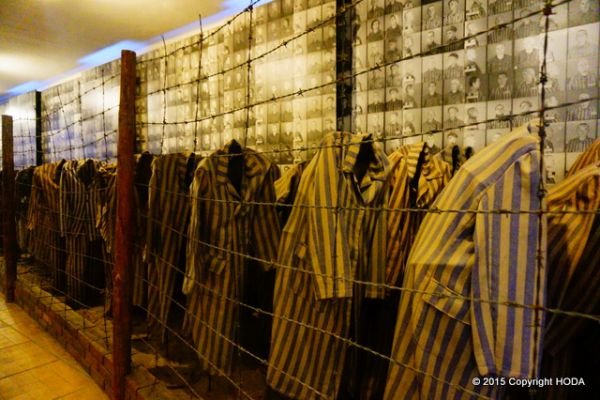 Honestly, if you want to watch all of exhibition properly, you need more than one day. It takes long time to watch everything.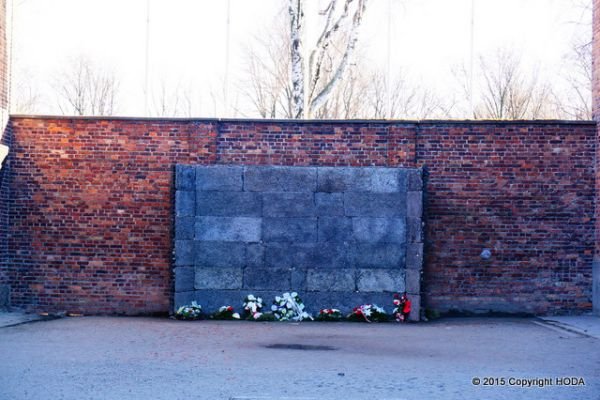 A whole bunch of people ware killed in front of this wall.
Bottom line
How was it? At first I was like there is a lot of people visiting here… I got tired of it… However more time I walked around here, more interesting I felt.
These articles below must be appropriate for you!
◯Krakowに来たらクラクフカードを使おう!
◯クラクフのユダヤ人街とKrakus Moundへ
◯1000円でアウシュヴィッツを満喫してきた!(バス・電車の乗り方もあり)