最終更新日
Hello everyone! I'm gonna tell you about WWOOF that I'm now using.
Article in Japanese → WWOOFを使って安く海外に住もう!
This article is for people who want to stay in foreign country cheaply or study any languages cheaply. Keep reading!
Wtat's WWOOF ?
How to resister.
How to find a host.
How to contact to host.(some point which you should be careful.)
What if there in no WWOOF in the country which you wanna go?
▼Wtat's WWOOF ?
First of all, Since I think that WWOOF is not well-known , I explain WWOOF shortly.
「You can stay for free instead of working」
This is the basic premise!!!
If that helps WWOOF stands for…
Willing Workers On Organic Farms  
World Wide Opportunities on Organic Farms
Working Weekends On Organic Farms
There are various theory. In a nutshell , we are looking for people who want to work at organic farm.
Countries that have WWOOF
60 countries in 2015
 How to resister.
Those who is joining WWOOF are called "WWOOFer".You need to pay for register fee in order to become WWOOFer. The price depends on countries tho, It's about $50 to $100. By registering it , You can contact with host and see details about host. Even if you're planning on joining WWOOF for a month, It's worth paying, I believe!! It's much cheaper than ordinal staying abroad, isn't it. You will obtain a lot of precious experiences.
This time I registered on WWOOF Canada.
Top page is like this. As you can see, quality of website is various because every WWOOFs are managed by each countries.WWOOF Canada is managed by Canadian company.
※The quality of WWOOF Canada is just normal.
Click 「Not a member? Sign up Now」
You are a "WWOOFer" so click sun flower.
Let's complete these blanks.
Since the instructions is written on this page, please read it properly. and then go to next page.
They will soon send a e-mail to you. Password is written on it. Then you can login!
Without payment, you can only see details bout hosts.You're not allowed to contact with host.
How to find a host.
Let's find a host that match what you want . You can search it on this map. It makes you easy to find.
[amazonjs asin="4863240538″ locale="JP" title="オーガニック・アメリカンズ"]
Working hours, jobs and day off and so on depend on the farm. Some farms force you to work for more than 8 hours, some farms force you to work for less than 4 hours. Anyway all actions you do give you precious experience ! Just enjoy every single moments!
How to contact to host.(some point which you should be careful.)
If you find a desirable host, Let's contact with them.
「Contact Information」「Click Here」
Then e-mail form will appear.
After sending a message from here, you contact with them by your e-mail address .
DO!
I think It's okay with simple content.
I sent below.
I'd like to work at ……..
text:
My name is Hodaka Kato and I'm from Japan. I'm 23 years old.
I wish that I work at Goatpride from March 15 to September 5(about half a year).
Can you accept me during this period ?
I participate in WWOOF for the first time ,but I look forward to that I can special experience.
And, I do want to work on my English.
I look forward to hearing from you.
I wrote about simple introduction and my will. It's Ok, then they will ask you some questions. If there is anything you wanna ask, you can do here. I think the important question is "Why did you choose our farm?" You should prepare the answer or this .
Then, you need to decide the schedule that you meet when and where.
What if there in no WWOOF in the country which you wanna go?
Number of country which has WWOOF is increasing . But still a lot of countries don't have WWOOF and most of jobs are about farm.
Good solution for this is "Workaway"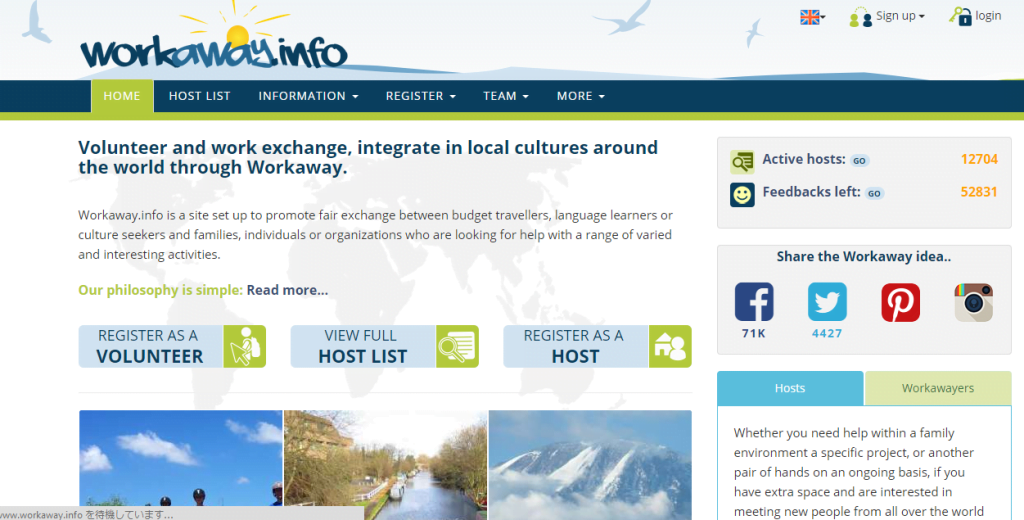 Workaway is so similar to WWOOF! Check this out!